Holographic Additive Manufacture
The aim of this project is to combine the fields of Holography and Additive Manufacture (AM) and to develop a new process capable of areal AM. This offers the potential to eliminate many of the sources of defects in AM as well as significantly improving throughput and efficiency.
Current AM processes typically require highly trained operators. This new approach will offload expertise requirements computer models. Current AM process also suffer high failure rates, which should be eliminated by reducing scale differences and introducing inline metrology.
The modulation of high-power laser beams with spatial light modulators will be enabled by integrated metrology and novel generation algorithms. Photogrammetric techniques will be adapted to the extreme environment inside of an AM chamber. Multi-scalar finite difference models will be used to model the propagation of heat through the manufactured part. Finally, a demonstration unit utilising multiple laser/SLM pairs will be constructed.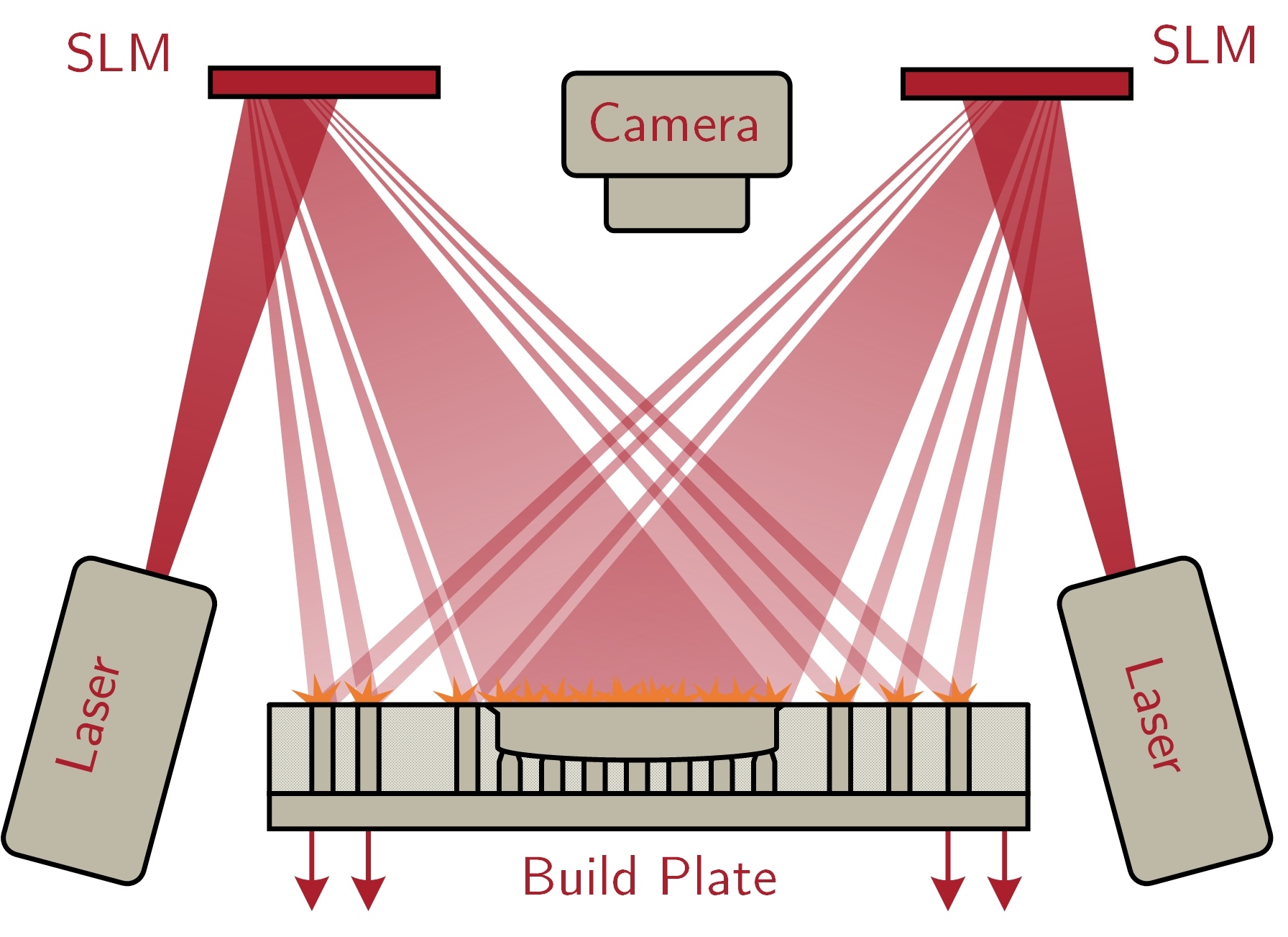 To learn more please contact Peter Christopher or Tim Wilkinson.