Details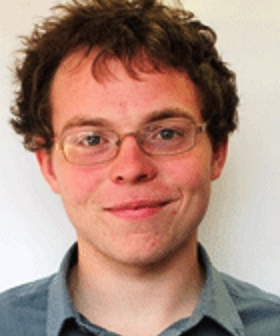 Biography
Peter originally trained as a Civil Engineer at Bristol University before spending two years working as a Software/R&D engineer for Autodesk focussing on additive manufacturing and 3D printing. While there he fell in love with additive manufacture but grew frustrated with the limitations in metallic work caused by point heat sources. 
In parallel to this he developed a software consultancy business and in mid-2016 was fortunate enough to sell a distributed security product he had developed. Looking for a new challenge, he joined the Centre for Doctoral Training in Ultra Precision (CDT-UP) at the University of Cambridge 2016, and is currently working with the Centre for Molecular Materials, Photonics and Electronics (CMMPE) at the University of Cambridge on high-power areal projections systems for additive manufacturing.
While at Cambridge, Peter has worked on developing novel light sources for additive manufacture using holographic techniques and hopes one day to make the galvoscanner obsolete.
Outside of industry/academia Peter enjoys studying ancient languages, programming, reading and coaching an amateur Overwatch team. He is also an active member of the Maker community, recent projects having revolved around amateur blacksmithing and forging.