Golden years
Following the successful commercialisatlon of a software package to take all the scratches and clicks out of old recordings (see Enginuity no 2) the signal processing group turned their attention to the task of renovating old videos and films in real time. Television channels, archivists and film producers all hold numerous archives which together make up a unique history of artistic and cultural development of all aspects of life in this century. Unfortunately, this archive material is subject to degradation that increases with each playing, until it eventually becomes unusable.
For economic reasons, any system used for copying and restoring old films must be fast as well as effective. Such a system has now been produced under the 'Aurora' project, in partnership with the universities of Deltt and Tampere.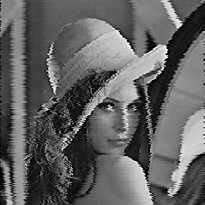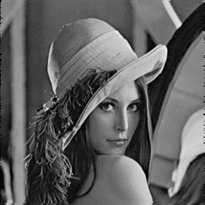 The video restoration system detects faults in the images and restores the image quality in real time, where possible, semi- automatically. Interactive restoration tools are supplied for badly damaged materials, allowing the operator to modify the editing.
The success of this project required significant advances to be made in the field of high speed processing algorithms, and the system is now being validated by the BBC, INA and RTP, which companies hold the biggest archive collections in Europe.
A sample of what can be achieved is shown on our web site. For further information, please contact Professor Peter Rayner on 01223 332646, email: pjwr@eng.cam.ac.uk