Middleware
Middleware is the software 'glue' that sits between the computer operating system and applications software which is increasingly being distributed over many machines, e.g. on the Internet. Thus Middleware provides the software infrastructure for today's networked applications. The LCE are developing middleware platforms which will be used to support the development of distributed and mobile applications software.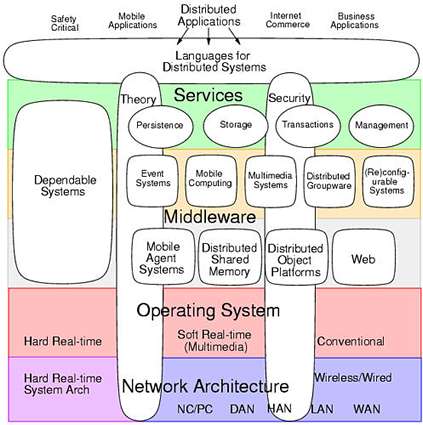 Possible applications include:
Hospitals
Airports
Security
Home control
Amusement parks
Or any other controlled environment with mobile users and a requirement for context aware communications.