Sir Harry Ricardo (1885-1974)
Sir Harry Ricardo made a major contribution to the development of the internal combustion engine for both automobile and aircraft use. His contribution was a vital factor in Britain's victory in the two world wars, as he designed the first engines for use in military tanks in the First World War.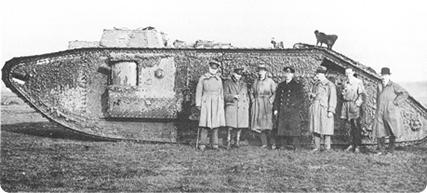 Video: Mark V Tank trials (Courtesy of the Imperial War Museum, London)
He also discovered the importance of the chemical composition of petrol, which lead to the classification of fuels by their octane ratings. He remained an independent consultant, hence his name was never associated with any particular make of car or plane, and is not well known to the public today.
However, the company that he founded, Ricardo Consulting Engineers, are still used as consultants by the majority of car, truck and tractor specialists. Many engineering graduates from Cambridge have gone on to research careers there.