Harry Ricardo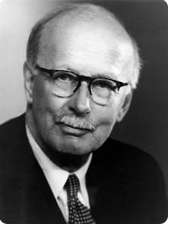 Ricardo began his research career at a time when the reliability, durability and efficiency of internal combustion engines had yet to be developed. His pioneering work, initially under the tutelage of Bertram Hopkinson was to unravel the mysteries of the combustion process, enabling engine manufacturers to overcome the early difficulties.
His first research project at Cambridge was to investigate the phenomenon of 'knock'. This was thought to be caused by premature ignition of the air-fuel mix through contact with an overheated surface within the cylinder. When this type of detonation occurred, there was a marked loss of power and considerable damage to the valves and pistons. Hopkinson and Ricardo together were able to observe the workings of an engine using an optical indicator that Hopkinson had devised, allowing them to see what was happening inside the combustion chamber under full operating conditions. This enabled them to understand the abnormalities causing phenomena such as knock.
On leaving Cambridge, Ricardo developed an original design for a two stroke engine which was suitable for powering a car, but found greater application for marine engines. Although the Dolphin two-stroke cars produced by his company were a commercial failure, Ricardo dreamed of setting up a research facility working on the design of internal combustion engines. In particular he believed in the commercial viability of the aeroplane provided that a suitable engine could be supplied for its propulsion. Low fuel consumption, light weight and high power would be required before aeroplanes could be used for long journeys with heavy payloads.
He wrote a book called 'The Internal Combustion Engine' in 1923, which eventually ran to five editions and established his reputation as a leading authority on the subject. After revision, it remained in print for almost fifty years, being required reading for mechanical engineering students until the early 1970s. His was an outstanding writer and communicator which was a major contributing factor to his success as an engineer.